HOLY PENIS I HAVEN'T BEEN HERE IN A LONG TIME.
Crashed on my longboard going 30-35 mph. Road rash...
3 tags
[skate]
Friends invited me to skate Blacks.  It was finals week so I decided to skip skating and just take pictures. This is the result. [skate] [skate slideways] [one more run] [skate boner]
FUCK YOU FINALS WEEK
6 tags
You can post anything on Tumblr during finals week...
6 tags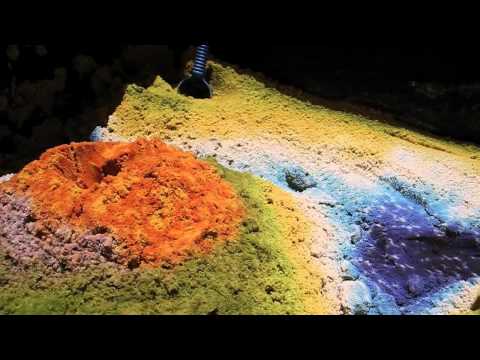 poppydicks asked: BIDOOF ISN'T AS COOL AS MATH
3 tags
Effective Studying Tip #1: Start your essay with...
This works because you are forced to conserve and make the most out of your battery.  You turn your brightness down as low as possible, you stop listening to music, you stop going on other websites, simply because you can't.  Everything takes up precious battery life.  I'm at 31 percent right now, and I've already written about 2 pages in 30 minutes.
Such weird questions. ASK ME.
1: Do you sleep with your closet doors open or closed?
2: Do you take the shampoos and conditioner bottles from hotel?
3: Do you sleep with your sheets tucked in or out?
4: Have you ever stolen a street sign before?
5: Do you like to use post-it notes?
6: Do you cut out coupons but then never use them?
7: Would you rather be attacked by a big bear or a swarm of a bees?
8: Do you have freckles?
9: Do you always smile for pictures?
10: What is your biggest pet peeve?
11: Do you ever count your steps when you walk?
12: Have you ever peed in the woods?
13: What about pooped in the woods?
14: Do you ever dance even if theres no music playing?
15: Do you chew your pens and pencils?
16: How many people have you slept with this week?
17: What size is your bed?
18: What is your Song of the week?
19: Is it okay for guys to wear pink?
20: Do you still watch cartoons?
21: Whats your least favorite movie?
22: Where would you bury hidden treasure if you had some?
23: What do you drink with dinner?
24: What do you dip a chicken nugget in?
25: What is your favorite food?
26: What movies could you watch over and over and still love?
27: Last person you kissed/kissed you?
28: Were you ever a boy/girl scout?
29: Would you ever strip or pose nude in a magazine?
30: When was the last time you wrote a letter to someone on paper?
31: Can you change the oil on a car?
32: Ever gotten a speeding ticket?
33: Ever ran out of gas?
34: Favorite kind of sandwich?
35: Best thing to eat for breakfast?
36: What is your usual bedtime?
37: Are you lazy?
38: When you were a kid, what did you dress up as for Halloween?
39: What is your Chinese astrological sign?
40: How many languages can you speak?
41: Do you have any magazine subscriptions?
42: Which are better legos or lincoln logs?
43: Are you stubborn?
44: Who is better...Leno or Letterman?
45: Ever watch soap operas?
46: Are you afraid of heights?
47: Do you sing in the car?
48: Do you sing in the shower?
49: Do you dance in the car?
50: Ever used a gun?
51: Last time you got a portrait taken by a photographer?
52: Do you think musicals are cheesy?
53: Is Christmas stressful?
54: Ever eat a pierogi?
55: Favorite type of fruit pie?
56: Occupations you wanted to be when you were a kid?
57: Do you believe in ghosts?
58: Ever have a Deja-vu feeling?
59: Take a vitamin daily?
60: Wear slippers?
61: Wear a bath robe?
62: What do you wear to bed?
63: First concert?
64: Wal-Mart, Target or Kmart?
65: Nike or Adidas?
66: Cheetos Or Fritos?
67: Peanuts or Sunflower seeds?
68: Ever hear of the group Tres Bien?
69: Ever take dance lessons?
70: Is there a profession you picture your future spouse doing?
71: Can you curl your tongue?
72: Ever won a spelling bee?
73: Have you ever cried because you were so happy?
74: Own any record albums?
75: Own a record player?
76: Regularly burn incense?
77: Ever been in love?
78: Who would you like to see in concert?
79: What was the last concert you saw?
80: Hot tea or cold tea?
81: Tea or coffee?
82: Sugar or snickerdoodles?
83: Can you swim well?
84: Can you hold your breath without holding your nose?
85: Are you patient?
86: DJ or band, at a wedding?
87: Ever won a contest?
88: Ever have plastic surgery?
89: Which are better black or green olives?
90: Can you knit or crochet?
91: Best room for a fireplace?
92: Do you want to get married?
93: If married, how long have you been married?
94: Who was your HS crush?
95: Do you cry and throw a fit until you get your own way?
96: Do you have kids?
97: Do you want kids?
98: Whats your favorite color?
99: Do you miss anyone right now?
2 tags
longboarded this past saturday at pump station. i...
Good vs. Evil
How do we define good and evil? If I had to guess your definition of good is that it is the opposite of evil. And in these modern times who is truly evil anymore? There are no evil geniuses running around attempting to destroy the world…or so we think. But then, are the people who are evil truly evil? Say that, for example, an Alien comes to Earth. This alien race is so far advanced that to...
Programmed for 13 hours. Went to sleep for 5. ...
4 tags
6 tags
Bioluminescent Plankton
Thats a pretty weird title huh? Don't worry it'll all make sense soon. So today my roommate asks me if I'm doing anything at 10:30 tonight.  Thats a weird question to ask, just because its such a late time to be planning anything with multiple people, but I wasn't busy so I told him so.  He invites me to go to the beach with him and his girlfriend, and one of our other...
second week of college!
Only the second week I've been back to college, but so many things have happened already! So excited to get back to school again, and I have a billion things to do today!  Put a question in my ask box, so when I come back to my laptop later tonight, I'll be pleasantly surprised :D
cindy phan is an amazing person.
i should stop being a tab whore because i like to have 101983471987 tabs open and wonder why my laptop is so slow.  i should make cindy phan food. lots of food.  i talk really fucken fast too. did you know that? yeee buddy. 
i'm a catfemaledog.
Anonymous asked: What is your biggest concern at the moment?
Reblog if you're willing to answer anything that...
star-of-night: harukaxd: IC or OOC
1 tag
I'M SO EXCITED TO MOVE IN I CAN HARDLY CONTAIN...
5 tags
1 tag
I'm moving back into college soon.  I really can't wait to move back in and spend some more time with friends that I haven't talked to the entire summer, to longboard around campus, to be able to talk walks around campus at 2 in the morning, to start Quidditch, to start programming, and most of all, be able to talk to my friends until 3 in the morning without a care in the world.
2 tags
6 tags
3 tags
2 tags
3 tags
2 tags
3 tags
2 tags
3 tags
5 tags
6 tags
1 tag
SIDE EFFECT OF READING TOO MUCH MANGA: I READ...
7 tags
1 tag
someone ask me a question so I have an excuse to...
I do nothing at work but play pool with the kids...
1 tag
Cabinet member of the official UCSD Quidditch...
GOOD FUCKING DAY YESTERDAY. I GOT TO BITCH AND...
Reblog if you'd like 5 messages from a curious...
where-the-years-of-my-life-went: that would make my nighht